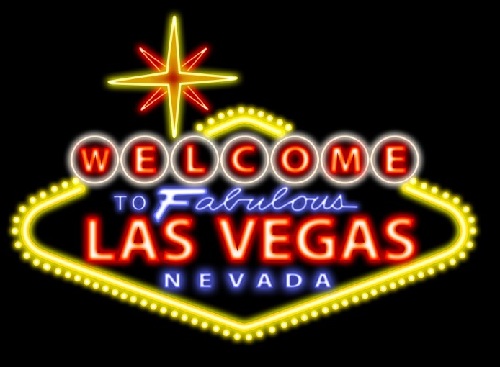 With a nickname like "Sin City," Las Vegas is known for its wild nights and risqué shows, while the main draw of the city has always been its casinos for betting and gambling.  However, more and more tourists are visiting Las Vegas not to gamble but to enjoy the other things the town has to offer.  Las Vegas' non-gaming revenue is growing, and for good reason.
Throughout the years, casinos have channeled a lot of resources into hospitality to draw in visitors.  Hotel amenities, animal exhibits, pools, amusement parks, extravagant dining and exciting shows are just some of the ways casino managers hope to bring more people onto the betting floors.  However, these "add-ons" are quickly becoming the main attraction.  Besides doubling down at the Blackjack table or popping a few quarters into the slot machines, there are so many other things to do.  Here's a look at five great gambling-free activities in Las Vegas.
Shows and concerts
It doesn't matter if visitors prefer sexy showgirls, mind-blowing magic tricks or stand-up comedy, Vegas has it all – and more!  There will inevitably be a show that piques the interest of anyone visiting Sin City.  Some of the most popular acts include Cirque du Soleil and touring Broadway shows such as The Lion King and The Phantom of the Opera.  Often, world-famous musicians will sign contracts to perform nightly for months at a time in Las Vegas.  Some hotels offer special rates for the more popular shows.
The great outdoors
Yes, Las Vegas is a city built in the middle of the desert, but that doesn't mean visitors shouldn't venture off the Strip and see what the rest of Nevada has to offer. Visitors can easily navigate Vegas and the surrounding area of Nevada with car rental deals.  It may be surprising for some to realize that Las Vegas is actually a great location for outdoor sports like rock climbing, hiking, bouldering and bicycling.  The mountainous landscape provides an awesome backdrop for these outdoor adventures, and in the spring, the desert actually blooms.  Visitors should not miss Red Rocks Canyon or the area surrounding the Hoover Dam.
Shopping
In recent years, people have begun to visit Las Vegas purely for the shopping, not gambling.  There are many deals to be had in the exclusive shops offering haute couture duds.  From swanky boutiques to outlet malls, Las Vegas has shopping like few other cities.  Particularly good shopping spots include the Las Vegas Premium Outlets, the Forum Shops at Caesars Palace and Planet Hollywood's Miracle Mile. The recently opened Town Square also offers a number of top-notch shopping destinations and is pedestrian friendly.
Golfing galore
City planners must have known that people who enjoying gambling must also enjoy playing golf, because Las Vegas is home to some of the best golf courses in the United States.  Some of the courses are conveniently located near the Strip, while others are a little farther away.  The autumn and spring are the best times to enjoy these golf courses; though golfing is popular any time of year.  Often, hotel concierges will be able to make golfing arrangements for guests.  There is also miniature golf for the kids!
Hang by the pool
When most people plan a trip to Vegas, they don't usually put swimming at the top of their list of things to do, but the city is home to some of the most elaborate and impressive resort pool set-ups in the world.  Step into a true oasis at any one of Vegas' many unique resorts and melt away the stresses of everyday life while sipping fruity cocktails and listening to live DJ music.  Some hotels even have special family-friendly pools, which are just as inviting as those for the grownups!
It doesn't really matter what one wants to do in Las Vegas as long as visitors have a wonderful place to stay.  With so many hotels and resorts to choose from, it can be hard to select which hotel works best for a given trip.  The newly built Red Rock Casino Resort and Spa is ideal for those wanting to relax and stay a little farther away from the Strip.  For those that want to be in the middle of it all, the Bellagio Las Vegas is a sure bet, while families wanting a little fun for everyone might feel right at home at Circus Circus.
Bonus: Nightlife
Vegas has become a serious nightlife mecca and there are countless places to let loose. Whether you're looking for a dive bar or interested in checking out the Top 10 Vegas Clubs, there is no shortage of nightlife venues to keep you occupied for more than you're vacation will permit. Have some fun and let loose!