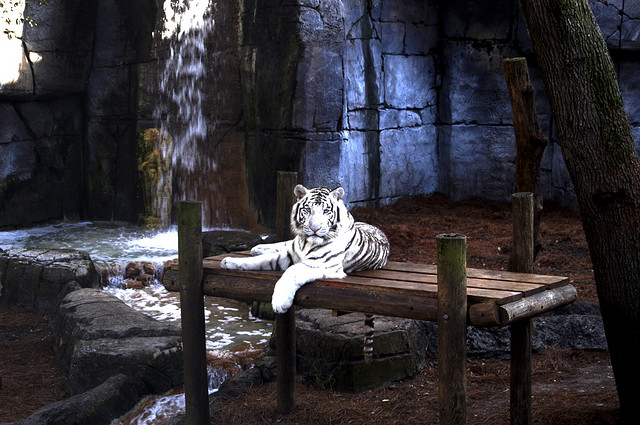 Florida is certainly not short of world-class tourist attractions, although what many people don't realize is that not all of them are based in Orlando. Tampa, which sits just over an hour away by car, is bursting with fun things to see and do, so if you fancy a break from the crowded theme parks and want to do something a little different while on holiday in Florida it's a great place to head to.
To reach Tampa you're best bet is to drive, and with Orlando being the car hire capital of the world you shouldn't have too many problems getting your hands on a vehicle. The journey really couldn't be any simpler, with the two cities being interlinked by Interstate 4, meaning there's little chance of getting lost as it's basically just one road all the way. Hiring a car at Orlando airport is generally the done thing, and if you're looking for a good company to rent your wheels from then Auto Europe is an excellent choice.
Now we'll take a look at some of the attractions Tampa has to offer.
Safari Wilderness Ranch
If Disney's Animal Kingdom has got you in the mood for seeing some real wildlife then you'll find what you're looking for here, with the park having been designed to replicate the Serengeti. Set across 260 acres and fringed by wild rivers, the Tampa Safari Wilderness Ranch is home to a huge array of animals including springboks, zebras, water buffalo and many more.
As well as seeing the wildlife itself, the options for transport around the park are also pretty exciting, with visitors able to choose between exploring in a safari truck or making their way around on camel back.
Travelling on I-4 from Orlando, simply turn off at exit 38 and you'll find the park just a few miles away.
Giraffe Ranch
Staying with the wildlife theme, Tampa's Giraffe Ranch is a great place for a family day out, and as the name suggests the place is brimming with the tall-necked creatures. Visitors are able to feed the giraffes while also seeing other animals such as ostriches, rhinos, hippos and antelopes, with the park sitting slightly to the north of Tampa, Florida, close to Interstate 75.
Museum of Science and Industry
For a truly mind-blowing experience that the whole family will love you can't beat the Museum of Science and Industry (MOSI), which is located within Tampa itself. Featuring a huge number of interactive exhibits and activities, this attraction brings science to life and aims to combine fun with academic discovery.
Recently added permanent exhibits include Slippery Science – which looks at ideas like friction – and Mission: Moonbase, which has been created in collaboration with NASA and transports visitors to a lunar colony set in the year 2070.
Other popular features include the MOSI Sky Trail Ropes Course and the new zip line, taking riders of all ages 700 ft above the museum for a thrilling descent.
Tampa's Lowry Park Zoo
Back to animals, Tampa's Lowry Park Zoo has been voted the number one zoo in the US by a number of magazines, so you can be sure of seeing some pretty amazing animals and groundbreaking enclosures by taking a trip here. Home to more than 1,500 creatures – including koalas, elephants, tigers, orang-utans, penguins and many more – this really is one of the best places in the country to get up close and personal with the stars of the animal kingdom.
The zoo's Manatee and Aquatic Center also cares for sick, injured and orphaned manatees, while visitors will also have the chance to touch a stingray.