Aside from discovering a new place and learning different cultures, people travel to try something fresh to tickle their taste buds. While trying to arrange and make reservations for your New England holidays and tours, it would also be great to know the best foodstuff to try while you are traveling in the region.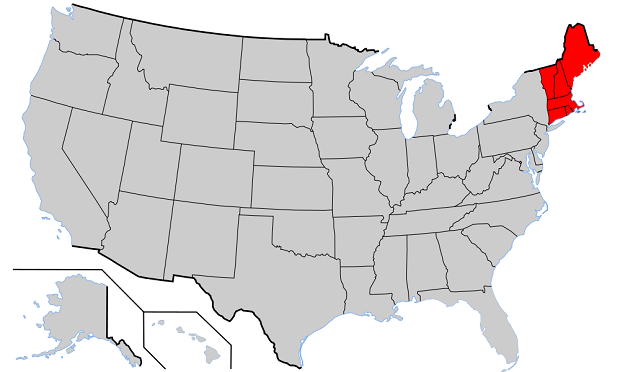 Blueberries: Machias, Maine. Located at the Washington Country, the producer of 85 percent of the blueberries in the world, it is not surprising while blueberry products are a must while you are here. It will definitely take a lot of control not to try the blueberries here.  Known for the annual blueberry festival, a trip to Machias would make you crave for blueberry milkshakes, blueberry juice and the delectable blueberry pies.
Ben and Jerry's Ice Cream: Waterbury, Vermont.  Among all the residents in the United States, it seems as if the ones who reside in New England are eating more ice cream compared to other residents. Among the specialties of New England during summer is homemade ice cream. One of the most popular ice cream brands in the states is Ben and Jerry's which had made a mark for having several eco ideas and for offering adventurous flavors. You can also find so many exciting things in the ice cream factory.
Pizza and Hamburger: New Haven, Connecticut. The ultimate food stuff for students in New England is none other than pizza and hamburgers which have been invented under Yale University's shadow. There are several places to grab these meals while in the area. Pepe's Pizzeria remains to have a strong presence in Little Italy and there are also vertically grilled burgers which are served with toast in Louis' Lunch.
Sweet Oysters: Cape Cod and Provincetown, Massachusetts. Ever since the Samuel de Champlain wrote about how good the sweet oysters were in Wellfleet Harbor in 1606, people have been talking about it nonstop. Among the specialties in these Provincetown bakeries is the Portuguese sweet bread which is a great treat for those who are looking for something new to try.
Lobster: Rockland, Maine. Those who love seafood would definitely love to drop by this place as it happens to be the World's Lobster Capital. There is actually an annual festival for lobster in Rockland which is held every August. Eating lobsters in the region can become even more exciting if you are doing it in the rough by rolling up your sleeves and sitting on an outdoor table. You can always wear a bib so you don't ruin your clothes while you crack the lobster's claws and dig into the tasty seafood.
Modern and Traditional New England Dishes: Boston, Massachusetts. The food scene in the city is quite diverse and there are a lot of cool places to drop by when you are looking forward to delicious meals. There are a lot of star chefs who are serving modern New England cuisine here. For a traditional New England dish, the Durgin Park which is almost two centuries old, is one of the best stops for boiled dinners, Boston baked beans, Indian pudding and brown beans.
Cheddar Cheese: Healdville, Grafton, Cabot, Vermont. There are a lot of cheddar cheese companies that are found in the area and there is no denying that Vermont has become quite popular because of its cheese. The best known cheese in the state is Cabot's Vermont Cheddar while the country's oldest factory, Healdville's Crowley Cheese still makes handmade cheese.
Culinary Institutes, foodie cities and more destinations will come to mind when you are in search for more places to start a gastronomic trip in New England. Needless to say, the places listed here would be a good starting point for an eating spree. Depending on what food you are up for, you will surely find something you like. But before digging in, check your food allergies just to be on the safe side.