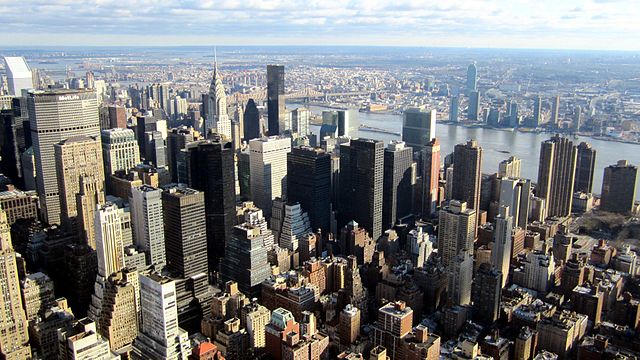 New York is one of the world's top tourist destinations, with millions visiting the Big Apple every year. There are iconic buildings to visit, such as The Empire State Building, the Chrysler Building, the Statue of Liberty and the Trump Building.
Of course, no visit to New York would be complete without visiting Ground Zero, the former site of the Twin Towers. And now, of course, there's the New World Trade Center to visit too.
Other must-see landmarks include those featured so often in the movies such as Central Park, the Statue of Liberty and Ellis Island and areas such as Chinatown, Manhattan.
There are lots of sporting venues in New York that could be included on a trip to the city. One of the best-known baseball teams is the New York Yankees and the best way to see the stadium is to book a tour – the Classic Tour takes in the New York Yankees Museum, Monument Park and the Dugout. If you're going to be in town when the Yankees have a home game, see if you can get a ticket. The Yankees aren't the only baseball team in New York, of course, as you'll know if you ever flutter on the baseball; there are the New York Mets in Queens as well.
For anyone visiting New York in late August, it's the perfect time to go to Flushing Meadows in Queens. This is home to the US Open, one of the four majors in international tennis. Paddy Power currently has Novak Djokovic tipped as favorite, with Nadal, Murray and Federer in behind him.
Djokovic has won the US Open and Wimbledon in 2011 and he's already won Wimbledon again this year, so maybe he'll repeat his 2011 success and win the US Open too. Getting tickets for the US Open isn't half as difficult as getting tickets for Wimbledon, and they're reasonably priced too.
Even for a big tournament such as the US Open, the atmosphere is relaxed and informal, so holiday clothing will be just as appropriate for touring Ellis Island as for sitting in the Arthur Ashe stadium.
While you're in New York, getting tickets to a game or match or at the very least enjoying a stadium tour is all part and parcel of making yours an all-American trip.