Bandung is known for its cool weather, proximity to breathtaking scenery, and amazing outlet shopping. It's outlying high elevation suburb of Lembang is also a major tourist draw, primarily for its scenery. If you are new to Indonesian travel you may be wondering what are the best ways to get to Lembang and Bandung, well here are our suggestions:
Plane
Bandung has its own international airport with daily service from most Southeast Asian locations. If you want to avoid the traffic and hustle of Jakarta, consider flying direct to Bandung. From Bandung Airport you can easily get a taxi to your hotel or Lembang.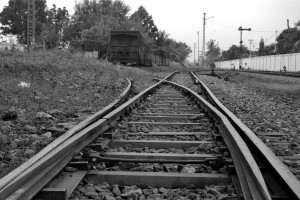 Train
If you are heading from Jakarta, the train may be your best bet. With several trains daily, you won't have to stress about the notoriously bad traffic and you can enjoy the relatively short two hour ride. For the most part train travel in Indonesia is fast, safe, and comfortable, on top of being incredibly affordable. If you are coming from other major cities such as Yogyakarta or Surabaya you will be looking at a 8-14hour journey, though it is still probably quicker than by car.  The train can also be a far more relaxing pace of travel and will allow to stretch your legs, view some incredible scenery, and maybe make some new friends. For these reasons we believe trains are one of the best ways to get to Lembang and Bandung.
Bus
For slightly less than the train you can get a variety of different bus services to Lembang and Bandung from Jakarta or dozens of other destinations. Expect the bus to take up to twice as long as the train given the chronic traffic, especially in bigger cities. We only recommend the bus if you are really trying to save every penny or traveling from a remote location without rail connection. We still think in most cases trains are one of the best ways to get to Lembang and Bandung.

Once You Get There
Once you are checked in to your hotel (our favorite is the Stevie G Hotel) in Lembang or Bandung there are several ways to get around. The public transport can be intimidating for tourists to figure out and taxis are very cheap, so often tourists stick with taxis. If you are looking for a driver for the entire day this can usually be arranged for a reasonable price as well, often by checking with the front desk at your accommodations, such as this hotel. Taxi and private cars are likely your best choice once you are in town.
We hope this article on the best ways to get to Lembang and Bandung will take some of the guess work out of your next Indonesian trip and will allow you to travel to Java hassle free so you can focus on experiencing everything this beautiful country has to offer. So quit worrying about how to get there and start thinking about what you want to to as soon as you do get there. Have fun and Bon Voyage!